Citrix and VMware VDI that's simple, inexpensive and just works. Guaranteed!

Schedule a demo and reward yourself with your own pie.
Whitehat Virtual is changing the game for organizations deploying and using VDI. If you're tired of managing infrastructure complexity for your virtual desktops, sick of the continual VDI headaches and frustrated with the cost and time to just "get it right," Titanium HCI has you covered.
It's the simple, inexpensive way to provision and manage you virtual desktops with effortless ease. Register for the 15-minute demo and see these benefits:
⇒ No capital expense
⇒ No management headaches
⇒ No additional IT resource requirements
⇒ Simple to scale without disrupting operations
⇒ Dramatically lower cost compared to doing it yourself
Celebrate!

The Pie Is On Us.
To thank you for scheduling your 15-minute demo, Whitehat Virtual will send you a delectable pie of your choice from the bakers at Southern Baked Pie Company. Choose your favorite pie from the list below and sit back and enjoy your sweet reward.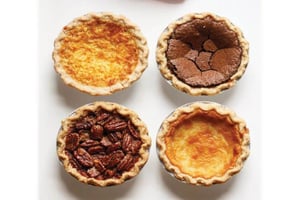 ⇒ Apple Pie
⇒ Carmel Pecan
⇒ Chocolate Chess
⇒ Signature Buttermilk
⇒ French Coconut Custard
⇒ 4-Pack Sweet Pie Bundle of Mini pies
Note: Apple pie requires a 30 minute baking time, other pies are ready to eat in minutes.